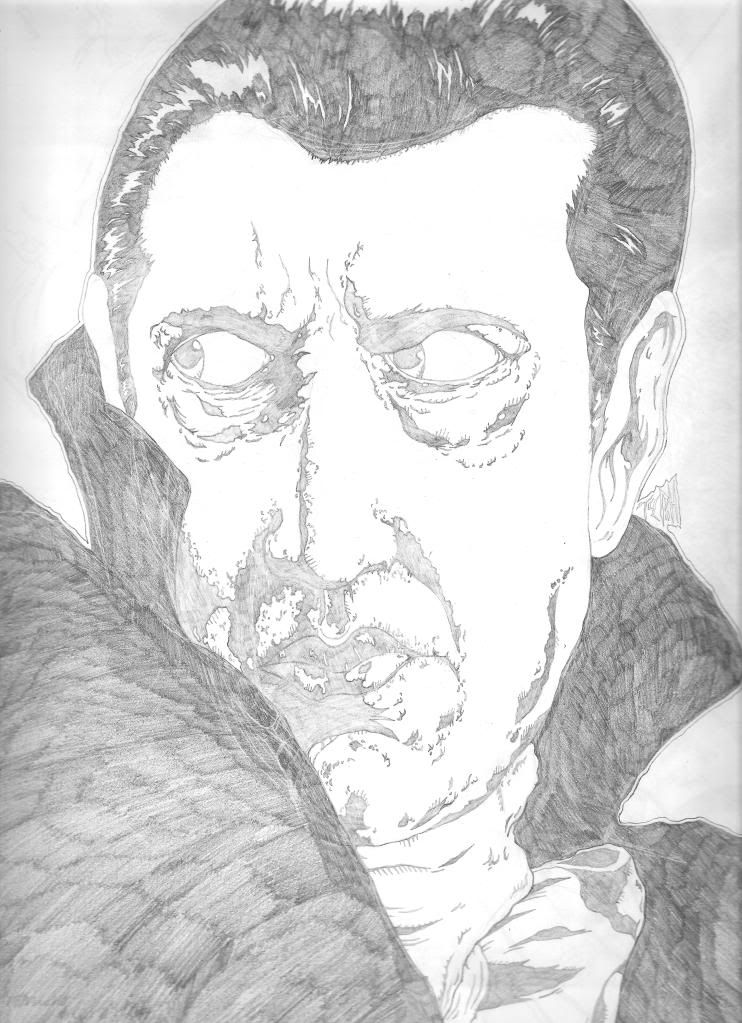 New Artwork Ghoulies!,
sorry I haven't been putting much time into this site as of late, I will update more I promise,I have just been really busy with work and family stuff. I do have a facebook fan page now though which I will give the link for shortly which I have been updating alot as much as I possible can.
But back to work heres the pencils for a new piece of artwork based off of Bela Lugosi as non-other then Dracula, hope you like it folks!